Allegheny County Democratic Committee Re-organization Meeting
June 9, 2018 @ 9:00 am

-

12:00 pm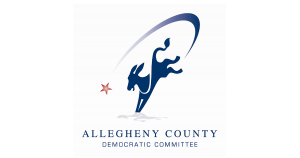 The Allegheny County Democratic Committee is holding it re-organization meeting on Saturday, June 9th at 9:00am – 12:00pm. This is when the committee members will elect County Chair and Vice-Chair. Any Upper St. Clair Democratic Committee Member elected on the ballot in the May 15th primary is eligible to cast a ballot as are the committee officers.
Please bring a photo ID.
Learn More: https://www.facebook.com/alleghenydems/posts/1940431779314560.
Please call ACDC headquarters at 412-481-5646 with any questions.