Tyler Gellasch, Candidate for Ward 3 Commissioner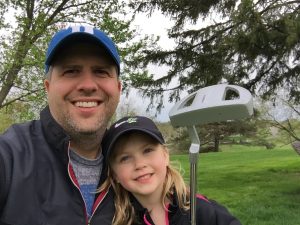 I am Tyler Gellasch. I am running for Commissioner for Ward 3, and I ask for your help.
Our government exists to protect and promote the welfare of its community. When our governments tax and spend, they establish our priorities.
The most important question any government official can ask is how they can help you. What are the priorities the USC Township Commission is setting? Are they yours?
My Commissioner has never asked me what I care about. Or how he can help. But after talking to so many of you, I've learned that it isn't just me. Many of us have never met our Commissioner. Or if we have, we somehow never got around to discussing our priorities, and how the Commission does – or doesn't – reflect them. I am running to change that.
Andrew J. Zahalsky, M.D., Candidate for At Large Commissioner
Resident of the Pittsburgh area for 17 years
Resident of Upper St. Clair for 6 years – Values the Community
Married with 4 Children – Values the Family
Respected Oncologist – Values People
Co-Owner of a Real Estate Management Company – Experienced in Township Planning and Preserving Property Values
All 4 Children are in the Public School System – Knows that the Quality of our Schools is also Key to Preserving Property Values
Coaches a Middle School Robotics Team – Values STEM Education
Tax Payer – Knows the Value of Money and Opposes Tax Increases
Dr. Zahalsky believes in good governance, with equal protection for all people under the law, and that laws should be applied fairly.
Dr. Zahalsky believes that politicians should be moral and trustworthy, but that the American ideal of Liberty should prevent the government from legislating morality for others.
The truth is important, as is thinking through the impact of all legislative actions.
Above all, Dr. Zahalsky strives to follow the directive: "Do not do unto others as you would not have them do unto you."
Tom Duerr, Candidate for Allegheny County Council
Tom Duerr grew up in Bethel Park as part of the generation of people who are moving out of Southwestern Pennsylvania because the quality of life and opportunities afforded to past generations aren't what they used to be.
While his sister and many of his peers left, Tom came home after attending Pennsylvania State University with the intent to work on shaping his community into one that retains and attracts people.
Since coming back to the region, he has led voter outreach efforts during electoral wins in the last three election cycles. During that time, Tom spoke to thousands of voters spread across Southwestern PA while working with the Clinton, Lamb, and Iovino campaigns. Talking with these constituents and working with these candidates, Tom gained tremendous insight into not just how to be an effective candidate and elected official, but also a better understanding of the issues facing the people in the region. Property taxes are too high, employment opportunities are fleeting, infrastructure is crumbling, and landslides are commonplace because the climate is changing.
Tom's work spans four counties, urban communities, rural communities, senior citizens, young adults, upper class, and working class. Tom has a better understanding of the issues that the people of Southwestern PA face today than any other candidate.
Tom is running for County Council because it's his opportunity to make a positive impact on the community that made him the person he is today.
Loyal, hardworking, and passionate, Tom Duerr is the type of person Allegheny County Council needs to advocate and fight for the people of Bridgeville, Bethel Park, Mt. Lebanon, & Upper St. Clair.