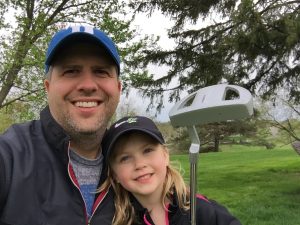 I am Tyler Gellasch. I am running for Commissioner for Ward 3, and I ask for your help.
Our government exists to protect and promote the welfare of its community. When our governments tax and spend, they establish our priorities.
The most important question any government official can ask is how they can help you. What are the priorities the USC Township Commission is setting? Are they yours?
My Commissioner has never asked me what I care about. Or how he can help. But after talking to so many of you, I've learned that it isn't just me. Many of us have never met our Commissioner. Or if we have, we somehow never got around to discussing our priorities, and how the Commission does - or doesn't - reflect them. I am running to change that.
Come join me at my home (3332 Brookdale Drive) at 10am on Saturday, September 28th for a canvas kickoff event. We'll have some food and drinks, and some other great candidates and officials. By 10:30 or so, we'll send folks out for an hour or so of meeting our neighbors. You can have breakfast, help change your community, and be home in time for lunch!
November 5th is an important election. Come join our effort to ensure that our Commission better reflects the priorities of our whole community.