JOIN THE FIGHT!
Upper St. Clair Democratic Committee
Next USC Democratic Committee Meeting – Tuesday, February 23, 2021 at 7pm via Zoom
If interested in attending, email: maryfmcintyre56@gmail.com
Our Voices Were Heard!
Thank you to all who made calls, sent emails and rallied friends and neighbors to say NO to the judicial district bill, House Bill 38. Due to public pressure, the Bill which made it out of committee and was headed to the Senate for a vote in early February, has been tabled for now. If approved, it would have been on the May ballot for final approval by voters. The measure would have added an amendment to the Pennsylvania State Constitution, allowing lawmakers to gerrymander districts for electing appellate Court Judges (7 Supreme Court, 15 Superior Court, and 9 Commonwealth Court). 
According to Spotlight PA and Votebeat, a 50-state review as well as interviews with judicial and academic experts, found only two other states — Illinois and Louisiana — employ such a system, which has increased partisan campaign fights and given special interests and dark money groups more of a foothold to affect the outcome of races.
Experts said the change in Pennsylvania could risk the public's confidence in judges because they wouldn't answer to a statewide constituency, but rather smaller, localized districts that are more politically homogeneous. That, in turn, could affect how they rule, eroding the judiciary's independence and making it appear more political.
Critics — including a wide array of legal organizations and good-government groups — call the measure a ploy for Republicans to gain more control over the Supreme Court, where Democrats in the majority have recently ruled against the GOP in election- and pandemic-related litigation.
We will continue to monitor the status of the measure so we can be ready to act if it comes up for a vote again.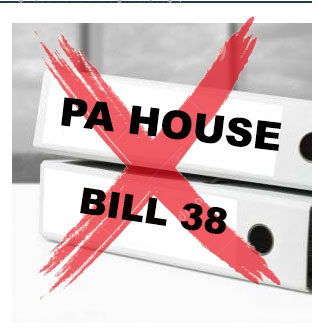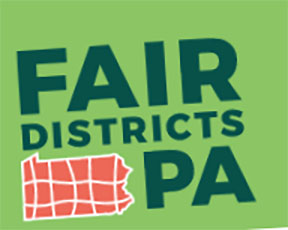 Fair Districts PA will be turning their attention to the redistricting process that will take place this year, despite census bureau delays. Join us on February 17 for a virtual town hall on the obscure five-person group called the Legislative Reapportionment Commission, responsible for drawing PA House and Senate districts. Draw the Lines will detail plans for the year and Fair Districts PA will provide an update on legislation to ensure greater transparency and public input
Redistricting State Legislative Boundaries:
Drawing the Lines for the Next Decade
Virtual Town Hall, Sign up here
February 17, 4 to 5:30 pm