JOIN THE FIGHT!
Upper St. Clair Democratic Committee
The Best Way To Make Sure Your Ballot Is Counted Is To Complete And Return Your Ballot Immediately Upon Receiving It.
VOTER ALERT: The Republican Party has appealed last week's decision by the Supreme Court which would allow Pennsylvania mail in ballots received up to November 6th ( postmarked no later than November 3rd) to be counted. The Supreme Court is scheduled to hear the appeal and with a ninth justice most likely being sworn in as early as October 26th, that ruling may be overturned. If you have not mailed your ballot yet and are worried about it getting at the Election office on time, you can always drop it off at

 the main Election office (542 Forbes Avenue, Room 601, downtown Pittsburgh).
Hours:M-Fri: 8:30am–4:30pm
Sat: 9am–5pm
Sun: 11am–7pm
You can also take your ballot to the polls on election day and have it invalidated, you will then be permitted to vote as you normally would when voting in person.
Letter from USC resident

Are you a 401k Voter, then you need to read this.

Trump supporters who call themselves "401k voters" say he's delivered stunning success, as measured by the true scorecard of capitalism, the stock market. Here are the facts: The Dow closed at 19,837 when Trump took office and 28,195 on 10/19/20. A 42% increase. Compare this with an equivalent time period for Obama/Biden (1/20/2009 to 10/19/2012), when the Dow soared from 7,949 to 13,343, a 62% increase. In Trump's transactional terms, Joe Biden is the winner and Trump is the loser.

In addition, Forbes Magazine reports that the S&P 500 returned 182% for the full term of Obama/Biden, second only to the best post-WWII performance, under Democrat Bill Clinton (210%). They compare these record-setting results with a 118% return under Republican Ronald Regan, a loss of 20% under Richard Nixon, and the worst performance of all, when Republican George W. Bush delivered a stunning loss of 40%. To quote the Forbes analysis, "From 1952 through June 2020, annualized real stock market returns under Democrats have been 10.6% compared with 4.8% for Republicans."

So, if you value your 401k plan, vote for Democratic candidates, including a proven stock market winner, Joe Biden.

Jay Lynch
https://www.forbes.com/sites/sergeiklebnikov/2020/07/23/historical-stock-market-returns-under-every-us-president/#5efba3edfaaf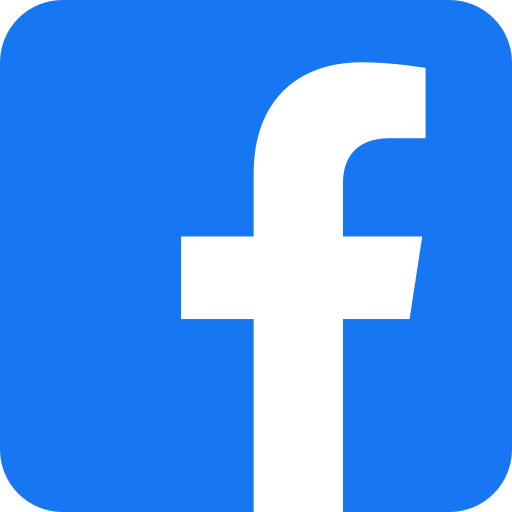 Check out our new facebook page.
Pennsylvania is one of the key states that will determine who will be sworn in as the next President of the United States. In a state that has approximately 900,000 more registered Democrats than Republicans, Trump won the state by a mere 44,000 votes in 2016. Democrats did not show up in 2016, we must show up in November 2020. Encourage your family, friends, and community to vote because every vote does count. The pandemic has forced us to change just about everything in our lives, including how we vote. As much as these changes have restricted our daily lives,  they have also made voting easier than ever. You can vote by mail, vote early, go to the polls, the choice is yours, but please vote.
Fill Out Your Ballot
Filling out a mail-in ballot correctly is critical. First, when you get your ballot, carefully open it. You don't want to rip your ballot in half. If you want to familiarize yourself with the ballot, Allegheny County provides sample ballots ahead of the general election.
Follow the ballot instructions carefully. There are three steps:
1.) Fill out the ballot. You should fill in the oval next to your candidate's name completely with a blue or black ballpoint pen only. Do not make any markings outside the ovals. If you mess up and worry you've damaged your ballot, contact the Allegheny County Elections Division at 412-350-4500. You can also email the division at ElectionsContact@AlleghenyCounty.us
2.) Put the completed ballot into the secrecy envelope, which is a blank envelope with "Official Mail-in Ballot" printed on the front. You must do this to avoid returning a "naked ballot," one without a secrecy envelope. If you forget this step, your ballot will not be counted. The Pittsburgh City Paper did an extensive explanation of the "naked ballot" and how to avoid it. You can read it here.
3.) Put the secrecy envelope containing your completed ballot into the declaration envelope and sign it.
Then, you can send off your ballot.
Don't let your mail-in ballot go naked – use BOTH envelopes when you return your ballot!

If you want to vote by mail for the upcoming election, apply for a mail-in ballot NOW as https://t.co/mgnyWO27bh pic.twitter.com/e643P08HIB

— LWVGPittsburgh (@LWVGPittsburgh) September 23, 2020
Returning the Mail-in Ballot
Once you get your mail-in ballot, fill it out and return it immediately. You can return your mail-in ballot through the mail or by dropping it off. You should prioritize the return of your ballot in advance of Nov. 3, 2020, to be extra safe.
If you're mailing your ballot, you don't need a stamp. The state is using a postage-paid ballot-return envelope.
If the election is less than a week away, consider dropping off your ballot at the Elections Office, 542 Forbes Avenue, Room 601, during regular business hours of 8:30 a.m. to 4:30 p.m.
You can also drop your ballot at one of the county's satellite offices, below:
Saturday, Oct. 10 from 9 a.m. to 5 p.m.
City-County Building
North Park Ice Rink
South Park Ice Rink
DPW Garage # 2 (Carnegie)
CCAC Homewood
Sunday, Oct. 11 from 11 a.m. to 7 p.m.
City-County Building
North Park Ice Rink
South Park Ice Rink
DPW Garage # 2 (Carnegie)
CCAC Homewood
Saturday, Oct. 17 from 9 a.m. to 5 p.m.
City-County Building
South Park Ice Rink
CCAC South
Boyce Park Ski Lodge
Shop 'n Save Hill District
Sunday, Oct. 18 from 11 a.m. to 7 p.m.
City-County Building
South Park Ice Rink
CCAC South
Boyce Park Ski Lodge
Shop 'n Save Hill District
Saturday, Oct. 24 from 9 a.m. to 5 p.m.
City-County Building
Boyce Park Ski Lodge
CCAC South
CCAC Allegheny
North Park Ice Rink
Sunday, Oct. 25 from 11 a.m. to 7 p.m.
City-County Building
Boyce Park Ski Lodge
CCAC South
CCAC Allegheny
North Park Ice Rink
I applied for a mail-in/absentee ballot, but I would rather go to the poll now. I've already received my ballot. What are my options?
If you receive your ballot and decide to go to the polling place instead, you should take the entire packet with you and let the poll worker know that you would like to spoil your ballot and vote in person instead. They will take the packet and secure it in an envelope to record that action and then you can vote as you would any other time.
If you receive your ballot, but misplace it or parts of it, you can still go to the polling place, but you will be asked to vote by provisional ballot. You would not scan your ballot in but would instead provide it to the poll workers when done. It will be returned to Elections and reviewed as part of the Return Board process. They will verify that the ballot was not cast any other way and, if not, will then open and count the provisional ballot during that process.