The Upper St. Clair Democratic Committee
Join the Fight!
Sign up for the newsletter.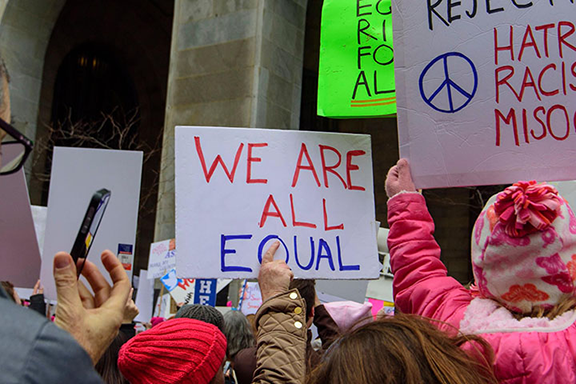 Pennsylvania Residents Can Now Vote by Mail
On October 31, 2019, Governor Wolf signed Act 77 of 2019 into law, providing Pennsylvania residents with the option to vote by mail beginning with the April 28th primary. Pennsylvania became the 32nd state to implement a no-reason mail-in ballot option. Previously, Pennsylvania residents were only permitted to vote by absentee ballot if they could prove that they would not be physically able to vote in their districts at election time.
In addition to the implementation of the no-reason mail-in ballot procedure, other changes include:
Extending the amount of time you have to register to vote and return your absentee or mail-in ballot.
Establishing an annual ballot request list.
Removing straight-party voting.
Prohibiting the use of stickers or paste-on labels for write-in candidates
For more information and to apply for a mail-in ballot, please go to: https://www.pa.gov/guides/voting-and-elections

We Need Everyone's Vote!