Get Money Out – Southwest, PA APA Launch
September 12, 2018 @ 6:45 pm

-

8:30 pm
A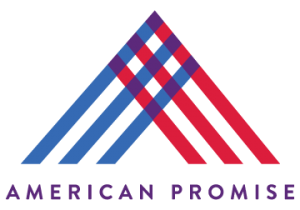 merican Promise is a national, non-profit organization that was started in 2016 (before the November elections). Its goal is to ratify a 28th Amendment to the U.S. Constitution to get big money out of politics. American Promise supports both methods of ratifying a Constitutional amendment: 1) initiating legislation through Congress, or 2) getting at least 2/3 of the State Legislatures (34 states total) to call for a constitutional convention around a specific issue. Both processes are explained more fully in the American Promise New Group Member Orientation document, which will be made available.
There is strong bipartisan support for this 28th Constitutional Amendment. See testimonials from the cross-partisan advisory council for American Promise.
When American Promise was established in 2016, only one state supported this amendment. Now, 19 states have called upon Congress to pass legislation to overturn Citizens United, the 2010 U.S. Supreme Court ruling that allows corporations and labor unions to spend unlimited amounts of money to promote or defeat political candidates. That said, only 5 of the 19 states have binding convention calls. The other 14 states passed pieces of legislation that are non-binding. (In other words, these states are waiting for Congress to take the lead.) Therefore, while progress has been made, there is still much work to do. We, the voters, must voice our support for the 28th Amendment and call upon both our state and federal representatives to champion this cause to get big money out of politics. Otherwise, efforts to pass this amendment will fail.
The hope is that the next four states to show support for this measure will be PA, OH, VA, and NH, all of which are "purple" states. Currently, the only American Promise chapter in PA is located in Philadelphia. But, now, a small group of us are working to establish a chapter in Southwestern PA.
We are having a launch event on Sep. 12, 2018 at the Mt. Lebanon Public Library from 6:45 to 8:30 pm. An American Promise coordinator, Azor Cole, will deliver a presentation about the organization and the mission of local chapters, which is to educate the public and speak with state and federal representatives about supporting a 28th Amendment.