Pennsylvania's municipal general election will be held on Tuesday, Nov. 2, 2021. Upper St. Clair voters will be asked to choose candidates for the Allegheny County Court of Common Pleas. Additionally, voters will be asked whether or not those Pa. judges whose terms are expiring should be retained. The USC Democratic Committee has endorsed the following candidates for the Allegheny County Court of Common Pleas.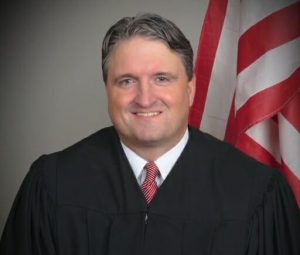 Judge Bruce Beemer When it comes to cleaning up government, Judge Bruce Beemer is the man for the job. When a former Pennsylvania Attorney General broke the law and resigned following her conviction, the Governor turned to Judge Beemer to bring honesty and integrity back to the office and appointed him the 49th Attorney General of Pennsylvania. Later, as Inspector General of Pennsylvania, Judge Beemer investigated waste, fraud, and abuse in state government and protected our tax dollars from improper use. Given his continued efforts to ensure public trust in government, Judge Beemer was appointed by the Governor and confirmed unanimously by the Pennsylvania State Senate to the Allegheny County Court of Common Pleas in 2019. He currently serves in the Criminal Division handling a specialty court docket in Sex Offender Court (SOC) dealing with crimes against minors. Judge Beemer has been rated Highly Recommended – the highest rating given – by the Allegheny County Bar Association Judiciary Committee, as they believe he, "possesses the highest reputation for integrity and temperament; exhibits outstanding citizenship by way of community and professional contributions; and is an exceptional individual who will enhance or has enhanced the competency, dignity and public perception of the bench."
Donate
Website | Facebook | Instagram
Jessel Costa was born and raised in the community of Forest Hills; for more than the last decade, he and his family have called the City of Pittsburgh's South Side home.
After graduating from Pittsburgh's Central Catholic High School, Jessel attended the University of Pittsburgh, graduating with degrees in Philosophy and English Literature. As a student, Jessel was an active writer for the Pitt News, on the executive board of his academic honors fraternity, and worked as an intern for both the Pennsylvania Department of Labor and Industry, as well as Pittsburgh City Councilwoman Darlene Harris.
Jessel earned his J.D. from the Duquesne University School of Law. There, he served as a Senator on the Student Bar Association, and as a writer and editor for Juris Magazine.
In Jessel's near decade as an attorney, he has gained experience that few other attorneys normally see over their entire careers; working on both sides of a trial, as a public defender AND a prosecutor.
Donate
Website | Facebook | Twitter | Youtube
Judge Elliot Howsie was appointed by the Governor to fill a vacant seat, now running to keep his seat and continue serving on both the Family and Criminal Division of the Court of Common Pleas. Judge Howsie grew up in a low income community and his father worked two full time jobs to afford Elliot attending Central Catholic High School. While he was in graduate school and law school, Judge Howsie worked in the social services field – at the Whale's Tale (now known as Family Links) – while getting a Masters in Criminology from IUP and a Law Degree from Duquesne School of Law.
Judge Howsie has more than 21 years of legal experience and has worked as a prosecutor in the Allegheny County District Attorney's Office, in private practice, and as a public defender. Notably, Judge Howsie was the first African American to serve as the Director of the Public Defender's Office in Allegheny County and he completely reformed the office for the better after seven years.
Judge Howsie is Highly Recommended by the Allegheny County Bar Association.
Donate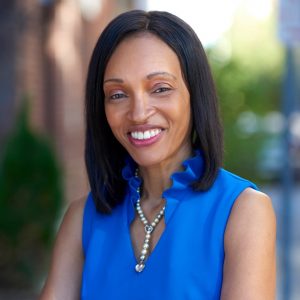 Nicola Henry Taylor brings her perspectives as an immigrant, a woman of color and an adoptive mom to my work — important perspectives as we face challenging times with implicit and systemic bias and in our criminal justice system.
In their private work in Family and Criminal courts, Nicola has come to appreciate good judges even more – ones who are fair, compassionate (empathetic), respectful, diligent, efficient, smart, knowledgeable and wise.
Nicola believes they can bring these qualities to the Bench. Nicola's work as an advocate, teacher, and volunteer in the law shows that they have the skills and the temperament to do the job.
Throughout Nicola's education and career, they have been inspired and nurtured by pioneering men of color and strong women. And in turn, Nicola has been an advocate for diversity and inclusion, a resource, and a role model for young aspiring lawyers and students. Nicola hopes that someday soon they can be a role model for someone's aspirations to be a judge.
Donate
Website | Facebook | Twitter | Instagram | Youtube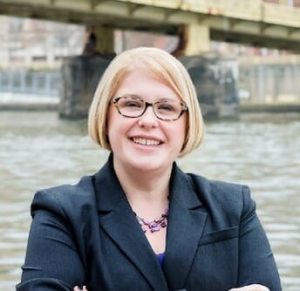 Sabrina Koerbel Hard work, respect for others and public service are values that exist in the core of every lesson Sabrina's parents taught her. Raised in a union household, Sabrina's father worked for decades as a loyal and dedicated laborer. Her mother devoted her career to lifting up others at the Visiting Nurses Association. Together, Sabrina's parents devoted their time and resources to Sabrina and her sister, supporting Sabrina's educational achievements and coaching her into a star softball player and a state champion bowler. A proud working class family, Sabrina's parents always ensured that she had access to a quality public education, a sense of community, and encouragement to find her own path to make a positive impact in the lives of others.
Sabrina has devoted and dedicated her entire legal career to saving the lives of domestic violence victims and their children. Sabrina is the Legal Director at the Women's Center and Shelter of Greater Pittsburgh where she has worked since 2002. Her practice focuses on providing free legal representation to victims of intimate partner violence, primarily in cases involving family law matters such as protection from abuse, custody, child and spousal support, and divorce, so that domestic violence survivors can obtain justice, autonomy, safety, and restoration.
Donate
Lisa Middleman is a career public defender, criminal defense attorney, and devoted mother of two who will bring a new perspective to the Court of Common Pleas of Allegheny County. A Highland Park native, she graduated early from Duke University before returning home to attend the University of Pittsburgh School of Law. While studying law, she worked as a law clerk in the Allegheny County Public Defender's Office, and at a firm that handled Worker's Compensation and Social Security cases. In her third year of law school, she became the full-time Chief Law Clerk of the Public Defender's Office.
For the last thirty years, Lisa has been assigned the most difficult and complex homicide and death penalty cases, as she is one of Allegheny County's most qualified and respected criminal defense attorneys. Some of her high profile death penalty cases include Commonwealth v. Alan Wade, Commonwealth v. Richard Poplawski, Commonwealth v. Leslie Mollett, and Commonwealth v. Ronald Taylor. More than two decades ago, Lisa became one of the original union organizers of the attorneys at the Public Defender's Office (organized under the United Steelworkers), and has been serving as the grievance officer for many years, representing employees in disciplinary actions.
Website | Facebook | Twitter | Instagram | Email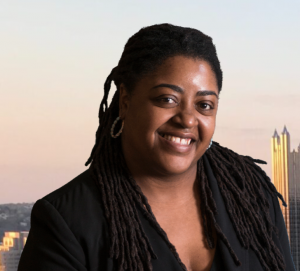 Tiffany Sizemore is a native Pittsburgher, who grew up in the Larimer neighborhood of Pittsburgh's East End. She attended local catholic schools for elementary school and is a 1995 graduate of The Winchester Thurston School, where she now serves as a Board Trustee. She is also a proud alumna of Antioch College and Howard University School of Law.  Her mother, Elmira, is a special education teacher who spent nearly three decades working for the Allegheny Intermediate Unit. Her grandparents, George and Doris Essex were instrumental in local civil rights work in the city. Public service is Tiffany's passion and her legacy.
Tiffany is a full-time clinical law professor and experienced litigator with over 16 years of courtroom experience. She is committed to ensuring a court system that centers hearing all voices relevant to each court matter. Tiffany has the combination of deep system experience in both practice and policy, as well as compassion and empathy that will make her an outstanding jurist in Allegheny County.
Tiffany is now ready to transition to a new way to serve: as a judge on the Allegheny County Court of Common Pleas. She will bring with her a wealth of courtroom and policy experience. She understands the importance of listening to all perspectives and coming to a decision that is thoughtful, right and just.
Donate
Chelsea Wagner is currently in her third term as Allegheny County Controller. Prior to that she was a three term state representative representing the southern and western neighborhoods of the City of Pittsburgh and South Hills suburban communities. Chelsa was raised in the South Pittsburgh neighborhood of Beechview and now resides in the city's North Point Breeze neighborhood with her husband and their two sons. She graduated from Seton-LaSalle High School and went on to earn a degree in Public Policy from the University of Chicago. After college, Chelsa took her passion for policy and became a Business Analyst for a large private corporation, working to reform large state and municipal governments across the country. She returned home to attend law school at the University of Pittsburgh. Chelsa is married to Khari Mosley, and resides in North Point Breeze. They are the proud parents of two sons, Thaddeus , 11 and Isaiah, 8. Both boys are Pittsburgh Public Schools students at Colfax Elementary. Chelsa and Khari enjoy supporting community youth sports and cheering on their boys all year round.
Chelsa's statement on her candidacy: "I am running for Judge because I believe we are at a crossroads. Other than my family, nothing has been a greater honor and privilege than my career in public service. Since I first ran for office in 2006, I have been driven by a desire to use my individual skills and passion for the betterment of our society in the most impactful way.
Entering 2021, we are indeed at a crossroads and inflection point, where our democracy is challenged by the fragility of our institutions, public mistrust, and the very meaning of justice. The times we are in have led me to explore more deeply my own role, as an individual, and more so as a public servant. It is a combination of my own passion for justice, the call to duty of our present times, especially as a mother thinking of the world we will leave our children, that have led me to declare my candidacy for Judge on the Court of Common Pleas of Allegheny County."
Donate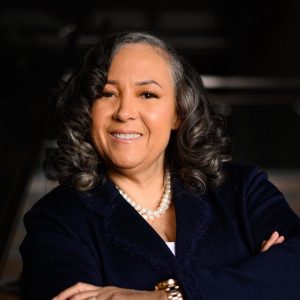 Wrenna Watson is a practicing attorney since 1992.  She serves in a judicial capacity, adjudicating over 50,000 cases as Judge of the Pittsburgh Magistrates Court, Hearing Examiner for the PA Liquor Control Board, Chairwoman of the Pittsburgh Planning Commission and Zoning Board of Adjustments and, as a Civil Commitment Hearing Officer over 26 years.  As an attorney she has represented thousands of children and families in all divisions of the Court and assisted with other legal matters.
Wrenna sees the need for judicial reform, equal treatment and fairness to be exhibited and exercised from the bench.  She believes in equal justice for all.  She demonstrates equal justice for all in her various Courtrooms over the years.  Ask anyone who appeared before her.  They will tell you that she is fair, she listens, and everyone is treated with respect in her Courtroom.  She sat with her 98 y.o. Father, the Honorable J. Warren Watson, who retired as Judge at the age of 80 serving the bench for nearly 40 years.  Wrenna learned good judicial temperament and demeanor, excellence and preparation from her Dad.  Wrenna is well qualified, very experienced and fair.
Donate