"If Democrats are going to hold the Senate, they must win the very few closely contested states up for grabs – particularly Pennsylvania."  January 15, 2022 USA Today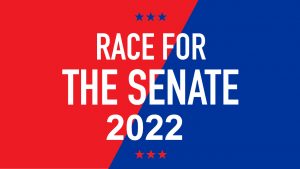 The 2022 United States Senate election in Pennsylvania will be held on November 8, 2022 to select a member of the United States Senate to represent the Commonwealth of Pennsylvania.
The election is expected to be competitive and important to determine whether Democrats or Republicans will control the Senate in 2023. This is attributed to the seat being an open Republican-held one located in a state that President Joe Biden won in the 2020 presidential election. Pennsylvania is seen by many Democrats as the best possible pickup of a Senate seat.
On October 5, 2020, incumbent two-term Republican Senator Pat Toomey announced that he would not run for re-election to a third term and currently plans "to go back to the private sector" at the conclusion of his term.