Pennsylvania's municipal general election will be held on Tuesday, Nov. 2, 2021. Upper St. Clair voters will be asked to choose candidates for the Pennsylvania Commonwealth Court. Additionally, voters will be asked whether or not those Pa. judges whose terms are expiring should be retained. The USC Democratic Committee has endorsed the following candidates for the Pennsylvania Commonwealth Court.
Judge Lori A. Dumas As a judge who has served on the Bench for over 18 years, the Honorable Lori A. Dumas is an impactful voice in the City of Philadelphia. She served as a Common Pleas Court Judge in the Philadelphia Family Court – Juvenile Division for the majority of her tenure where she fought for fair and equal justice for Philadelphia's most vulnerable children and families. She has served in the Criminal Division and is currently assigned to the Civil Division. She has presided over thousands of trials, both jury and non-jury.​
Donate
Website | Facebook | Twitter | Instagram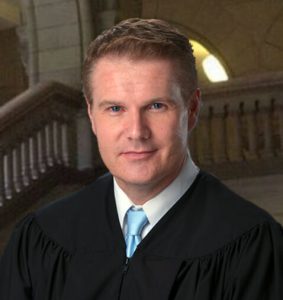 Judge David Spurgeon has served in the Allegheny County Court of Common Pleas since 2016. Assigned to the Family Division, he handles all matters involving children and families. He has been recognized as a national expert on domestic violence and has been named a Judicial Fellow by the National Council of Juvenile and Family Court Judges for his judicial leadership. Judge Spurgeon regularly participates as a panelist and contributor in various local, state, and national forums addressing intimate partner violence. He currently serves as the Chair of the Family Violence Work Group for the 5th Judicial District. Recently, Judge Spurgeon appeared as a guest legal expert on Court TV discussing the impact of the COVID-19 pandemic on family violence.
Donate