Pennsylvania's municipal general election will be held on Tuesday, Nov. 2, 2021. Upper St. Clair voters will be asked to choose candidates for the Pennsylvania Supreme Court. Additionally, voters will be asked whether or not those Pa. judges whose terms are expiring should be retained. The USC Democratic Committee has endorsed Superior Court Judge Maria McLaughlin for the Pennsylvania Supreme Court.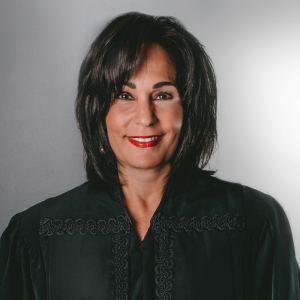 Superior Court Judge Maria McLaughlin is the Democratic nominee to fill the vacancy on the state Supreme Court left by the mandatory retirement of Chief Justice Thomas G. Saylor in the November 2021 general election.
"My candidacy shines a light on the endless possibilities open to little girls and young women everywhere who come from humble beginnings. This is for all of us!" Stated Judge McLaughlin.
"For far too many Pennsylvanians the justice system has been neither blind or fair — that's why who we elect to the bench matters. Judge McLaughlin has a proven track record of being ethical, fair, and deeply committed to using the law to make life better for those on the margins. As a single mom, she knows in her bones how difficult it is for working parents and working families to get ahead." stated Pennsylvania State Representative Malcolm Kenyatta (Philadelphia)
"As a woman of deep faith she knows the value of a second chance. And as a skilled attorney and now jurist, she understands how our courts run and where they must improve. For those reasons and more not only am I proud to endorse her campaign for Supreme Court I'm proud to serve as an honorary co-chair. Now is the time to elect to the highest court in the commonwealth individuals who share our highest hopes and ideals — Judge McLaughlin fits the bill perfectly!" Representative Kenyatta added.
Donate